UPDATE August 4, 2020: This post explains a tip we used very successfully almost 10 years ago at my vacation rental business. I thought it was especially relevant today when we need our loyal guests more than ever.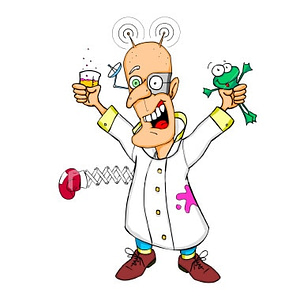 UPDATE July 4, 2013: I wrote this article back in August of 2012 and we're coming up on August of 2013, which means I have some conclusive proof of how many people actually used the deal (and how many people just forgot about it). Officially, of the 28 that purchased the deal, 11 used it. That means 17 people who bought the $250 voucher never used it ($4,250). Of course, if they try to use it past the 1-year time limit I will likely let them.
---
Sometimes I feel like a mad scientist. More mad than scientist because the large majority of techniques I try fail miserably. Ever seen the Red Bull Flutag challenge where teams of everyday people try to build homemade, human-powered flying machines and pilot them off a 30-foot high deck in hopes of achieving flight? Well, most of my vacation rental marketing experiments resemble the infamous bath tub plane. And of course, I don't write about those. But for every handful of terrible ideas comes one brilliant one. And just last week, a brilliant one reared its beautiful golden head.
So let's say you've passed Stage 1 of Listing Site Independence and imported all your former guests email addresses onto your desktop (if you're in Stage 3, some sort of Email Marketing platform). You're sending out newsletters once a month that help you stay connected to your former guests, provide updates or news about the neighborhood…etc.
In the low season, when we are tight on cash flow, what would happen if we offered Groupon-style gift certificate vouchers at a discounted price to all repeat guests? A way to thank them for their loyalty. A way for them to support us during a difficult time.
So I decided to try it with a segment of my newsletter database.
"Special Promotion For Repeat Guests Only: Buy $500 of Los Cuatro Tulipanes Credit for Only $250"
Of course I made some stipulations like voucher expires in 24 months, applies only to new reservations, applies to normal advertised rate, all other minimum stay rules apply…etc.
Results: Of the ~1,000 former guests on my email blast, 28 of them took us up on the offer! I was so excited about this! We brought in $7000 over night! On a Tuesday! In low season! My business partner and I were literally doing the happy jig every time a purchase came in! And the best part? The guests were getting a great deal!!! All we did next was create a formal document with the buyers names and email addresses so that when they are ready to redeem, we'll have them on record.
Here's why I believe this voucher offer is replicable:
First off, we LOVE repeat guests because they know what our rentals are like, they know us personally, they like our neighborhood…etc. Which is to say, we always offer discounts to them anyways and while 50% off is pretty generous, they deserve it!
Second, it was a great way for us to boost cash flow in the middle of low season.
Third, we generated new (albeit discounted) guaranteed bookings.
Fourth, most of these guests will almost certainly spend more than $500 for their total booking.
Fifth, sure 50% OFF is a lot but in reality, you can make any offer appropriate to your situation.
Sixth, Panama is a far destination for most of our guests but most of you have clientele in just the next town/state over which leads me to believe that weekend jaunts are MADE for these kinds of promotional deals.
And lastly, as is common with Groupon (and gift certificates in general) some will probably never even use the credit which means free income. Wouldn't count on this one but it's a natural outcome.
This exercise worked out great for us. (I'd trademark this concept if I wasn't basically stealing it from every other coupon site that ever existed.) And I can pretty much guarantee no other vacation rental owners are doing it, which of course means, we can start a revolution! I may be overlooking some downfalls of this offer, but we haven't encountered any of them yet.