When I first moved down to Central America, it was because I wanted to avoid the rat race of corporate America.
Most of my friends were entering jobs in DC and New York and while I knew that wasn't for me, I didn't exactly know what was.
And so I connected with an alumn from my school who basically took me under his wing in Costa Rica. Casey had started Costa Rica's most successful luxury travel agency[1. Costa Rica Luxury Vacations | http://www.vacationscostarica.com/] and really got me hooked on life in the tropics.
It wasn't long before everyone in Costa Rica began recommending Panama, saying specifically that I'd love the historic district of Casco Viejo.
I flew down for a few months to help Casey launch the Panama version of his Costa Rica agency, and ended up staying in the only existing accommodations in Casco Viejo at the time (a small Dutch-owned fleet of vacation rentals called Los 4 Tulipanes). It was here that I fell in love with the romantic idea of owning a vacation rental business in a neighborhood forgotten by time.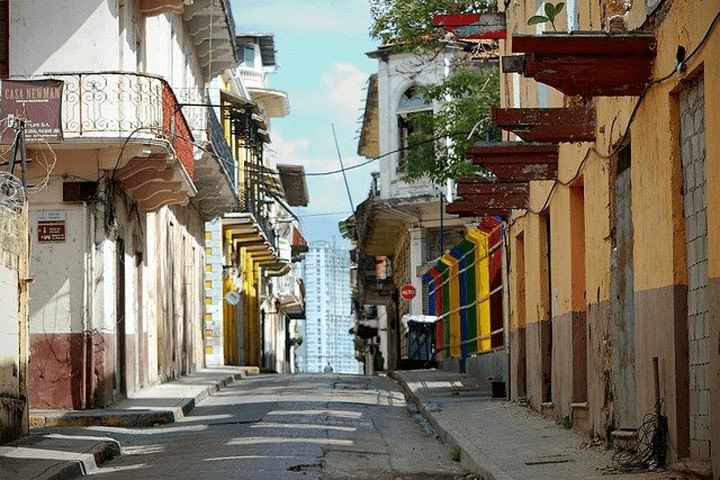 About a year and a half later, after helping the Dutch with what marketing I could, they decided to leave Panama and I did what any uninformed young guy would do:
I offered to purchase the business!
This was back in the day when Casco Viejo was ridden with gangs. Few tourists (much less locals) were excited about Casco back then. But there was a certain charm about the neighborhood: like an unfinished painting. In fact, on my first Saturday night in Casco, no taxis were willing to venture into the neighborhood so the police had to drive me and Casey home in a paddy wagon! There were dubious nights of guests getting robbed and weeks of sheer vacancies that definitely made me double-guess my decision.
But what Casco lacked in attention and movement back then, it made up for in romance. The idea of hosting travelers in a brand new destination was just so damn sexy to me! And over the next few years as the Owner of Tulipanes, I got quite the education in hospitality:
Fortunately for me, because there was no competition to step in and take my spot, it was a relatively relaxed learning environment. Basically, if you came to Casco Viejo and wanted to stay somewhere, you either stayed at Ricardo's rustic hostel, or you stayed at Tulipanes.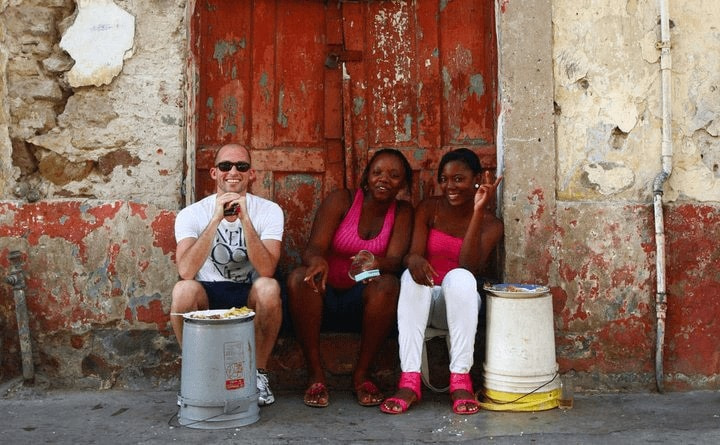 And as you might imagine, this environment lent itself to learning through many stupid and embarrassing decisions.
It's really easy to look at my rentals now and think everything has been a piece of cake.
But the truth is, behind closed doors, I goofed up way more than I'd like to admit.
Lost plenty of money.
Offended plenty of guests.
Compromised friendships.
And today, I want to share with you 3 of those lessons (and what I'd do differently) so that you can learn from my mistakes and build a better vacation rental business (minus the stress).
1) Cutting Corners
[thrive_text_block color="note" headline=""]
I was moving again. This time because of the neighbors.
"Oh, no," my mother said. "They're not to blame. Let's be honest now." She liked to take my problems back to the source, which was usually me. Like, for instance, when I got food poisoning it wasn't the chef's fault. "You're the one who wanted to go Oriental. You're the one who ordered the lomain."
"Lo mein. It's two words."
"Oh, he speaks Chinese now! Tell me, Charlie Chan, what's the word for six straight hours of vomiting and diarrhea?"
What she meant was that I'd tried to save money. The cheap Chinese restaurant, the seventy-five-dollar-a-month apartment: "Cut corners and it'll always come back to bite you in the ass." That was one of her sayings. But if you didn't have money how could you not cut corners?
– David Sedaris, Dress Your Family In Corduroy And Denim[2. Dress Your Family In Corduroy And Denim, David Sedaris | http://www.amazon.com/Dress-Your-Family-Corduroy-Denim/dp/0316010790]
[/thrive_text_block]
I love this quote, especially the part at the end. But I remember reading it right around a time that I was really struggling to make money.
As a result, we were very hesitant to spend when it wasn't absolutely necessary. Our website, for instance. Instead of hiring photographer to take professional photos and a programmer to create a beautiful website, we chose to do it ourselves. [I very rarely look back on the first Tulipanes website because it's so brutal.]
The same goes for our business cards: we bought pretty much the cheapest, most flimsy thing we could find ("as long as they've got our email address, that's what matters!")
Perhaps the worst thing we cut corners on was our booking procedures. It can be very easy to look at software and say "We've been doing it with Excel for years," as opposed to "there is a better and more efficient solution out there." Especially with the pressure to make money. It took us 3 years to figure out that a piece of $30/month booking software[3. Reservation Key, Booking Software From $30/mo | http://reservationkey.com/] would make our lives easier, our business 10x more efficient, and our errors drastically limited.
What I would do next time?
Next time I would do my research, speak with tons of other VR folks whose opinions I respected, and test three pieces of booking software before biting the bullet and implementing one. I would ask myself "is there a tool that can make us better?" and opt for one with the best customer service possible. I would encourage anyone in their new vacation rental business to identify the things worth paying top-dollar for…and not to skimp when it really matters.
2) Let A Guest Leave Angry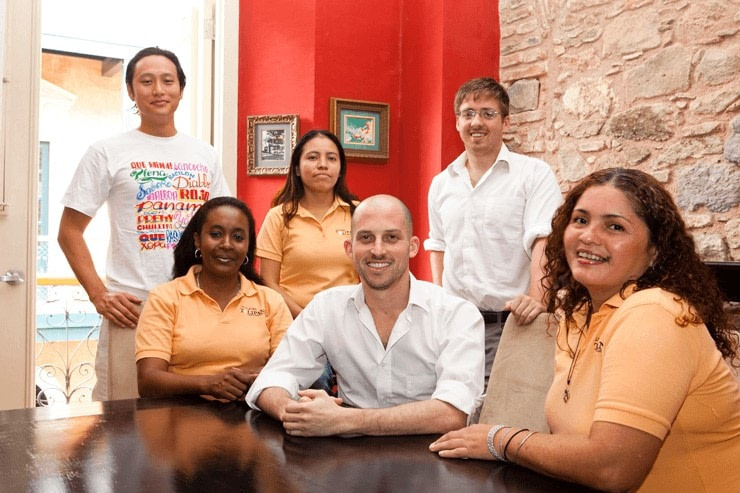 When Tulipanes began filling up on a regular basis, our original team definitely attempted to step up our customer service game to make sure that every visitor received the same wonderful and authentic Casco Viejo service.
However when you cross a certain threshold of visitors, you open yourself up (statistically) to the proverbial bad apple. And in our formative years, we definitely had a handful of guests who had bad experiences.
In one case, a guest got stung by a scorpion that somehow found his way into the bed sheets (exterminator!!!) In another case, the electricity went out in all of Casco Viejo for four days and when our water tank ran out, a guest very respectfully said, "I don't want to come back here ever again" (doh!)
But the biggest guest mistake of all didn't really hit us until after the guest left. It was a gentleman who simply didn't enjoy his stay. And he told us that when he was leaving. But his complaints seemed so petty that I argued each of them back (in retrospect, I did so in a very defensive way). Of course, a few days later, he posted what is now our only bad review:
[thrive_text_block color="note" headline=""]
Double the price of other places. for example, twice the price of balboa inn and las estancias. both of those other places served breakfast, had computers available for guests and hosts to answer questions and assist in orientation. i got a "Here is your key, here is your cell phone that may or may not work, I gotta go." on arrival. good location, but no view from the room. i will not stay there again.
[/thrive_text_block]
What I would do next time?
Since launch, the Los Cuatro Tulipanes TripAdvisor listing has received 300 5-star reviews, 22 4-star reviews, 0 3-star reviews, and 1 poor review (above).
What I learned from this guest was that a) when guests complain upon departure, it's is your last opportunity to smooth things over and b) no matter how petty or menial the complaints seem to be, it's almost always worth giving them what they want (refund? apology? your first born?) so that they leave knowing at least that you listened. Knowing that you care.
In looking back, I would have paid anything to avoid that guest's 2-star review. But I now see it as more of a war scar than anything else.
3) Did Not Define Roles With My Partners
Whether with your spouse, best friend, or business colleague, a successful vacation rental business is an investment that is often too much for one individual to handle.
And when I seized the opportunity of Los Cuatro Tulipanes, I did so with several partners along the way. Seeing as though we were all young and relatively inexperienced, we all began wearing several different hats:
I'll do a check-in here, you do an email correspondence there, I'll build the website and hire a new employee today, you do the blog posts and accounting tomorrow…etc. We were very informal about these duties and oftentimes, I think that describes most small businesses: you kinda have to wear multiple hats and just fill in or outsource on the fly.
But what that ultimately led to was a very unclear set of roles and corresponding confusion about who adds what value to our business. The awkward conversations did eventually take place but they were not without tough strains on our personal relationships.
What I would do next time?
I can answer this one easily because I have already told it to like 50 people. Next time I would be super up-front and organized about whose role is what in the organization and what the associated value is to the company. It can be easy to put this stuff off thinking, Oh we're just getting started or We're best friends so we can figure that stuff out later. But I now know that if the business begins to experience success, these are topics that will need to be discussed and it's better (actually from an organizational structure standpoint too) to have them at the very start.
Conclusion
Despite the power of our industry to empower any property host to run a business pretty much over night, it's important to realize that successful vacation rental businesses don't just appear like that.
When you see a rental who is fully booked, chances are a lot of blood, sweat, and tears went into that process. And since so few of us started with hospitality or business degrees, just about all VR hosts end up learning things the hard way.
It's also important to remember that the vast majority of us are "accidental vacation rentalists" without formal hospitality or business training.
So I hope that in being candid with my own failures, I can help you avoid some of those costly teachings.
And maybe even keep or build a better friendship or two.
While I may have been searching for a more unusual alternative to corporate America, it has certainly been quite the learning experience. If you enjoyed this post, you may also enjoy The 8 Things I'd Do Differently Video Course.
Footnotes